Hotline Services




0444 5648 91011

Customer Email




hi@moviepedia.co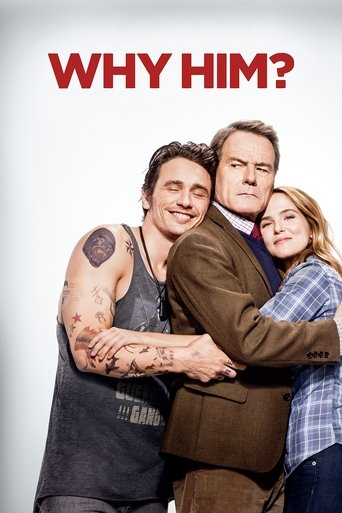 Why Him?
2016
Why Him? Synopsis
A dad forms a bitter rivalry with his daughter's young rich boyfriend...
Why Him? Quotes
Why Him? movie quote not found..
Why Him? Movie Wiki
Release Date:

2016-12-22

Status:

Released

Run time: 111 min / 1:51
Budget: $38,000,000
Revenue: $110,807,792
Original Name: Why Him?
Production Companies : 21 Laps Entertainment, Red Hour Films
Production Country: United States of America
Why Him? Trailers & Videos
Why Him? | Everyone's on Snapchat | 20th Century FOX
Over the holidays, Ned (Bryan Cranston), an overprotective but loving dad and his family visit his daughter at Stanford, where he meets his biggest nightmare: ...