Hotline Services




0444 5648 91011

Customer Email




hi@moviepedia.co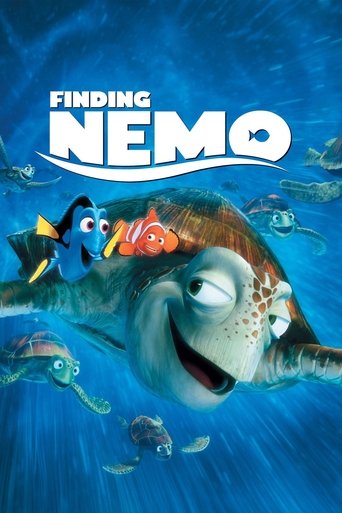 Finding Nemo
2003
Finding Nemo Synopsis
A tale which follows the comedic and eventful journeys of two fish, the fretful Marlin and his young son Nemo, who are separated from each other in the Great Barrier Reef when Nemo is unexpectedly taken from his home and thrust into a fish tank in a dentist's office overlooking Sydney Harbor. Buoyed by the companionship of a friendly but forgetful fish named Dory, the overly cautious Marlin embarks on a dangerous trek and finds himself the unlikely hero of an epic journey to rescue his son...
Director:

Andrew Stanton

Writers:

Andrew Stanton, Bob Peterson, David Reynolds.
Finding Nemo Quotes
There are 3.7 trillion fish in the ocean, they're looking for one...
Finding Nemo Movie Wiki
Release Date:

2003-05-30

Status:

Released

Run time: 100 min / 1:40
Budget: $94,000,000
Revenue: $864,625,978
Original Name: Finding Nemo
Production Companies : Walt Disney Pictures, Pixar Animation Studios, Disney Enterprises
Production Country: United States of America
Finding Nemo Trailers & Videos
Ellen Announces 'Finding Dory'
They're finally making a sequel to "Finding Nemo"! Ellen revealed the big news on her show.
Finding Nemo Movie Posters
Finding Nemo Similar Movies