Hotline Services




0444 5648 91011

Customer Email




hi@moviepedia.co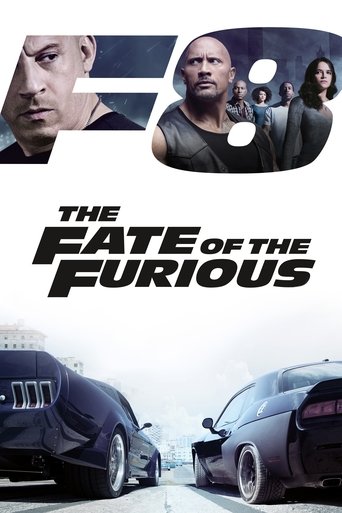 Fast & Furious 8
2017
Fast & Furious 8 Zusammenfassung
Gibt es endlich ein normales Leben für Dom (Vin Diesel) und seine Freunde, die er Familie nennt? Nach dem Rückzug von Brian und Mia hat er sich mit Letty (Michelle Rodriguez) in die Flitterwochen verabschiedet und die restliche Crew ist von allen Vergehen aus der Vergangenheit freigesprochen worden. Doch dann taucht die mysteriöse Cyber-Terroristin Cipher (Charlize Theron) auf, verführt Dom und macht ihn zu ihrem Partner bei einer Reihe von Verbrechen. Mr. Nobody (Kurt Russell) bittet daher die Gang um Letty, Roman (Tyrese Gibson), Tej (Ludacris) und Co., zu helfen. Gemeinsam mit dem wegen Doms Verrat zwischenzeitlich im Knast gelandeten Hobbs (Dwayne Johnson) und sogar ihrem Todfeind Deckard Shaw (Jason Statham) müssen sie in den unterschiedlichsten Winkeln der Welt eine Anarchistin stoppen, die Chaos in die Welt bringen will. Und wichtiger: Sie müssen den Mann nach Hause holen, der sie zu einer Familie machte…..
Fast & Furious 8 Zitate
Die Familie wird zerbrechen...
Fast & Furious 8 Film
2017
Fast & Furious 8 Bewertungen
Fast & Furious 8 Information
Fast & Furious 8 Movie Wiki
Release Date:

2017-04-12

Status:

Post Production

Budget: $150,000,000
Original Name: The Fate of the Furious
Produktionsfirmen : Universal Pictures, Original Film, One Race Films, Itaca Films
Produktionsländer: United Kingdom, United States of America, American Samoa, Canada, France, Japan
Fast & Furious 8 Trailers & Videos
Fast & Furious 8 Warmup Mix - Electro House & Trap Music
Best of Fast & Furious Music & Tracks we could imagine for the next movie! ○ Subscribe: http://bit.ly/EDM-sub | ○ Facebook: http://bit.ly/ElectroHouseMixes Use ...
Fast & Furious 8 Movie Posters
Fast & Furious 8 Ähnliche Filme